Free original hires Warship Plan sets, Cruiser Drawings!
The drawings  shown here were released into the public domain by the French Ministère de la Défense in 2009!  We will organize and upload and publish this stuff on a daily basis! There are another 400 sets to go! Please check back soon!
Please be patient! Some sets are up to 90 sheets with a max. resolutions of 35.000 pix width and a data volume that can exceed 90 MB!
French Cruiser MILAN as build 1884  – 18 Sheets Scale 1/200, Scale 1/100 and Scale 1/20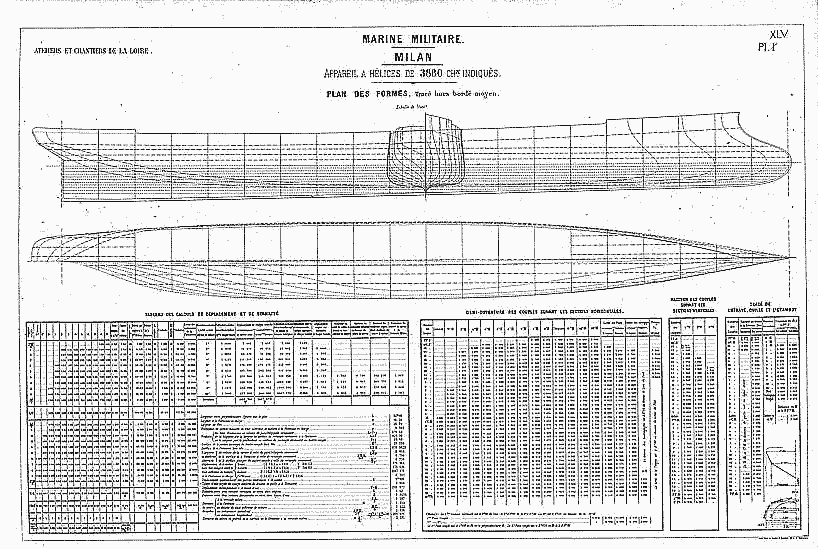 French Cruiser LETAGE as build 1886 – 18 Sheets Scale 1/200, Scale 1/100 and Scale 1/20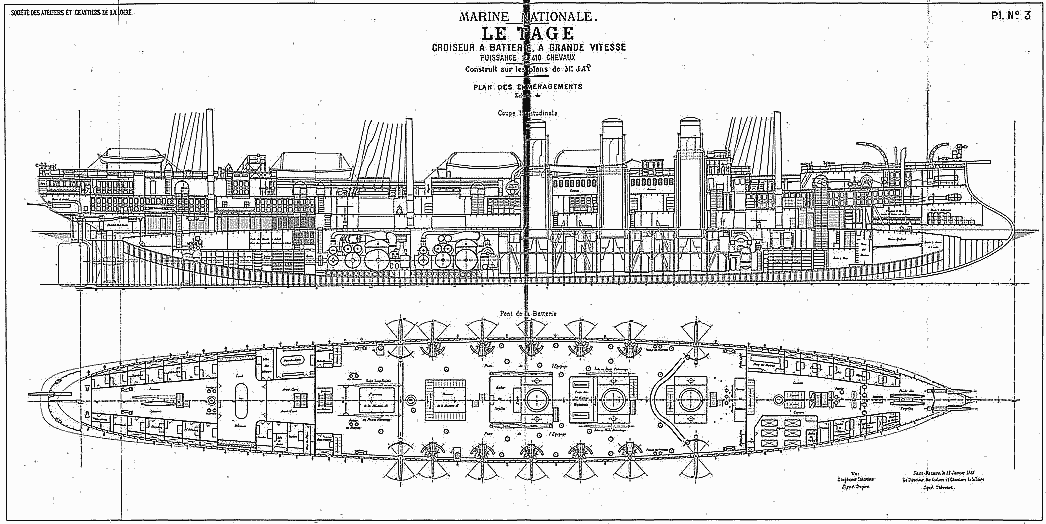 French Cruiser LA TOUCHE-TREVILLE as build 1892 – 15 Sheets Scale 1/200, Scale 1/100 and Scale 1/20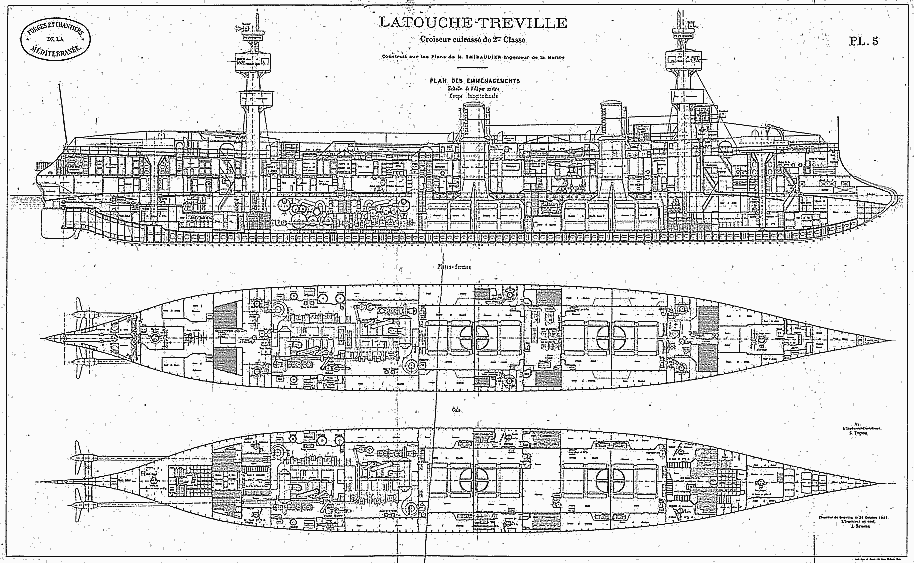 French Cruiser FRIANT as build 1893 – 32 Sheets Scale 1/200, Scale 1/100 and Scale 1/20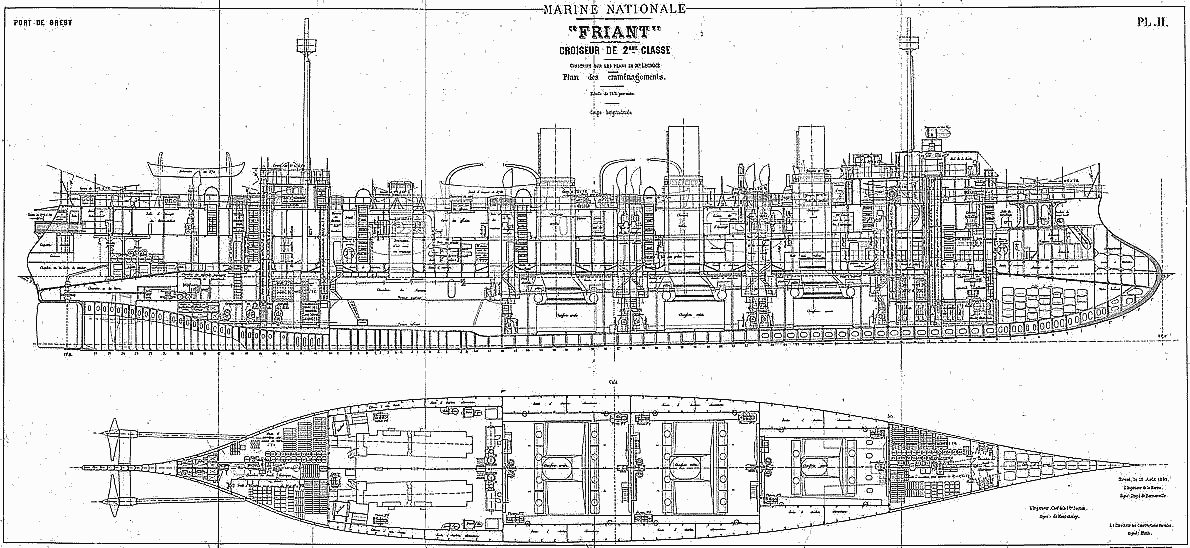 French Cruiser SUCHET as build 1893 – 28 Sheets Scale 1/200, Scale 1/100 and Scale 1/20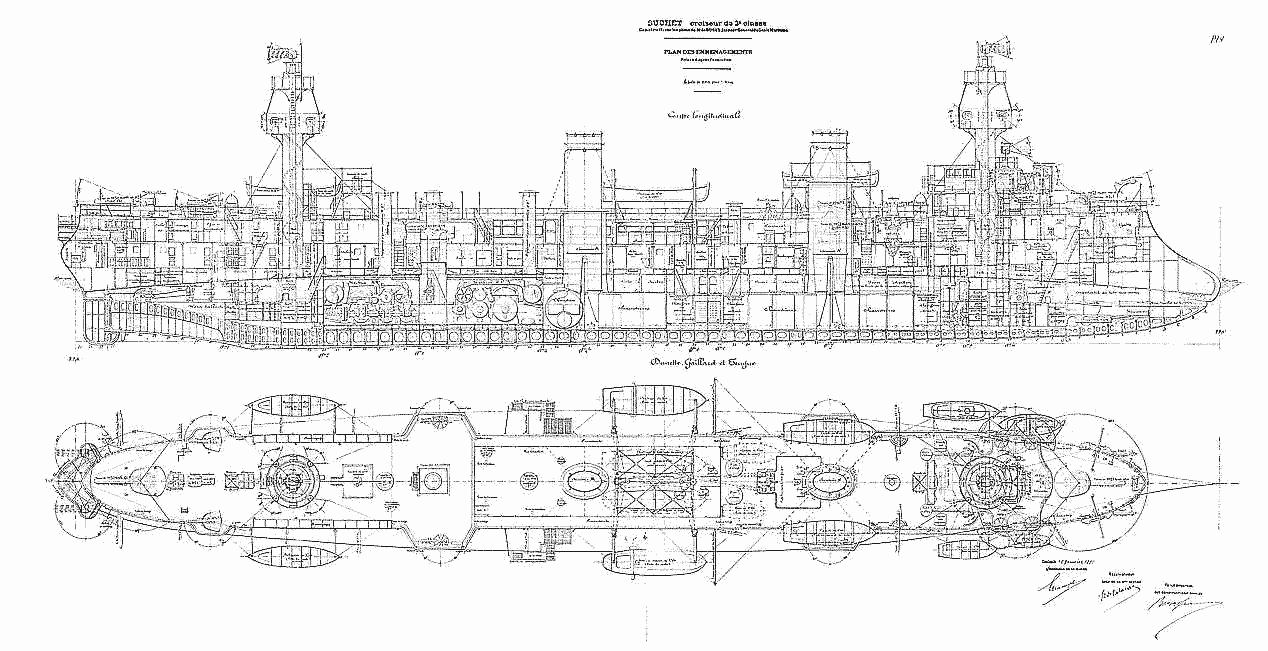 French Cruiser FOUDRE as build 1895 – 30 Sheets Scale 1/200, Scale 1/100 and Scale 1/20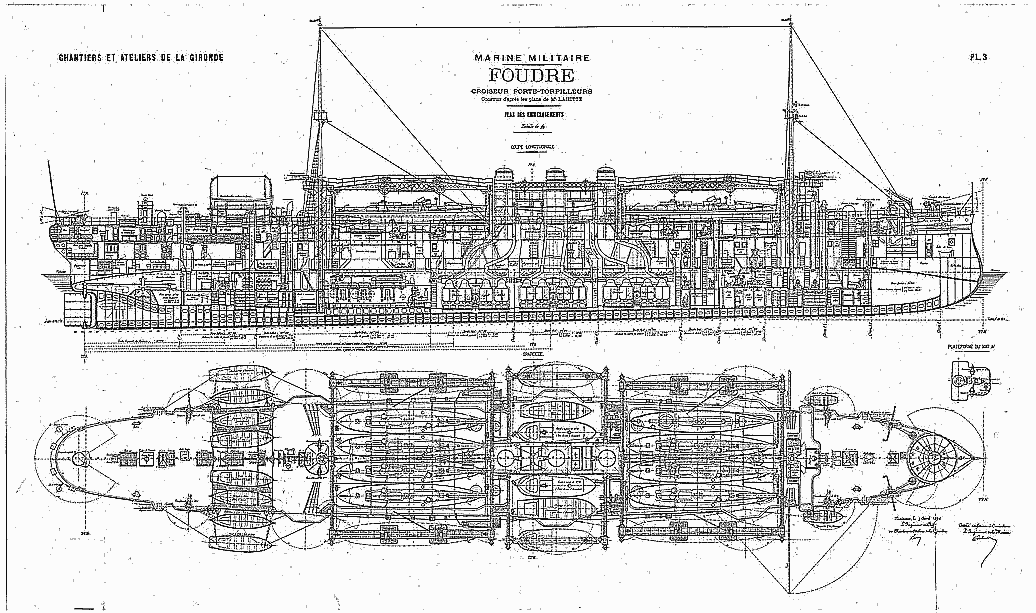 French Cruiser POTHUAU as build 1895 – 31 Sheets Scale 1/200, Scale 1/100 and Scale 1/20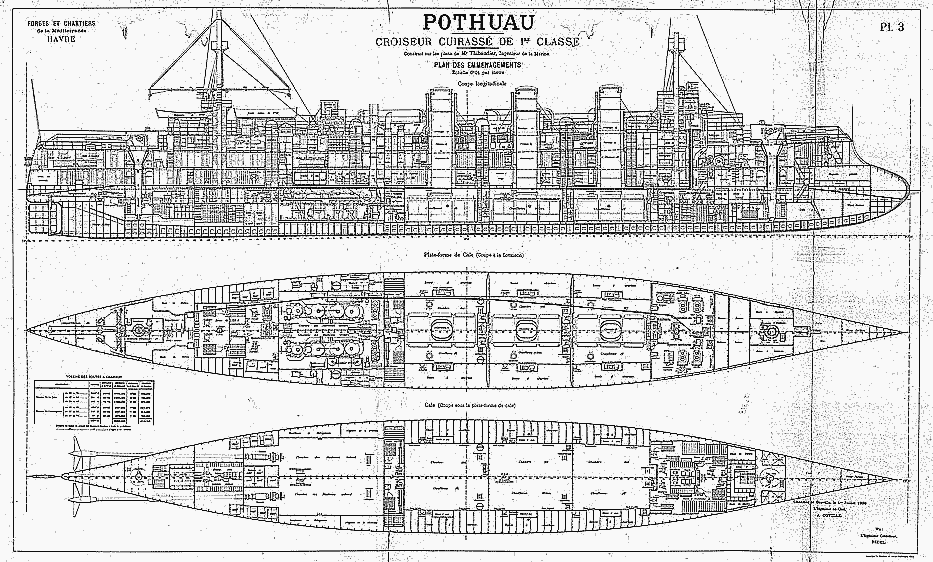 French Cruiser GALILEE as build 1896 – 24 Sheets Scale 1/200, Scale 1/100 and Scale 1/20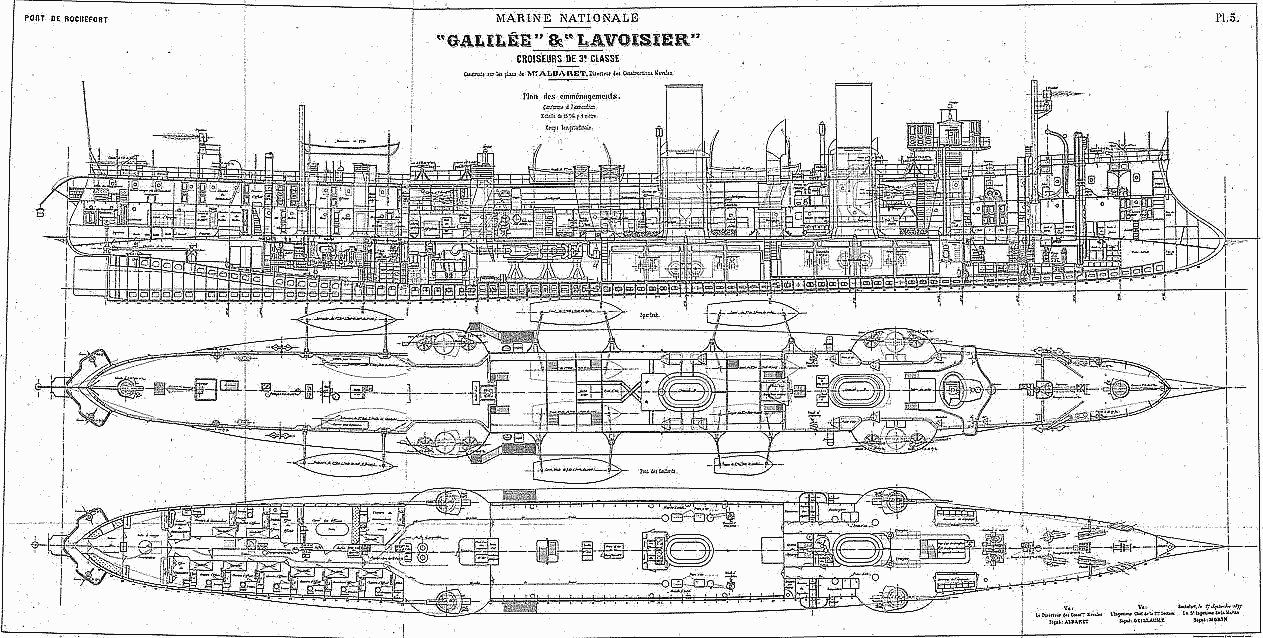 French Cruiser LE "D´ASSAS" as build 1896 – 24 Sheets Scale 1/200, Scale 1/100 and Scale 1/20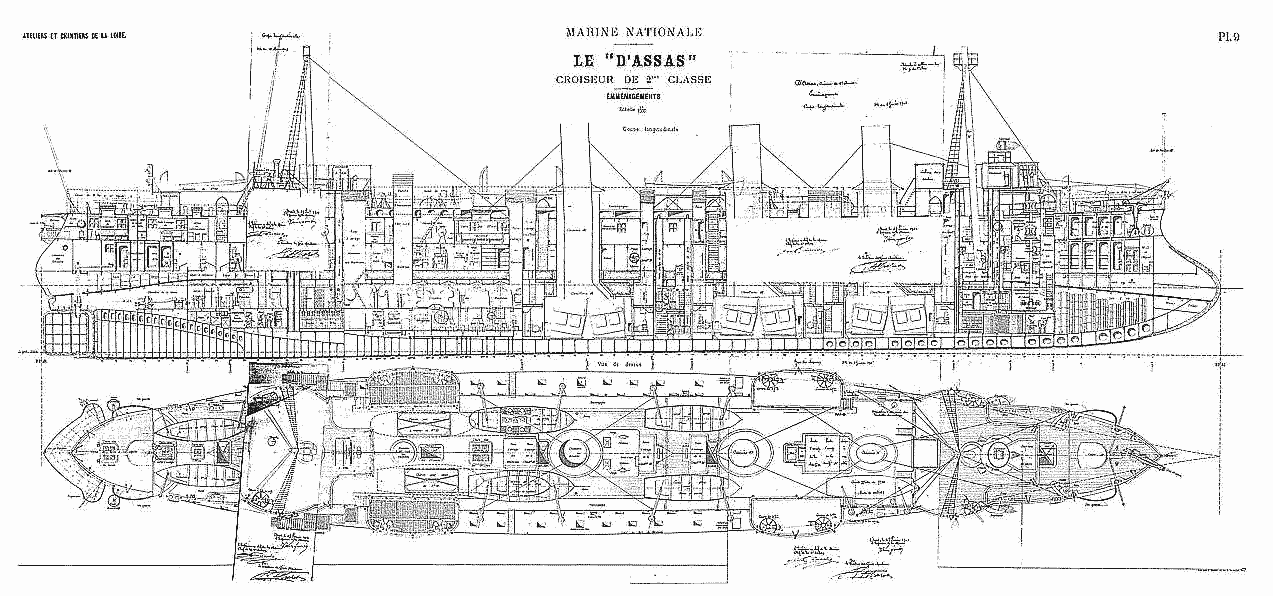 French Cruiser GUICHEN as build 1897 – 30 Sheets Scale 1/200, Scale 1/100 and Scale 1/20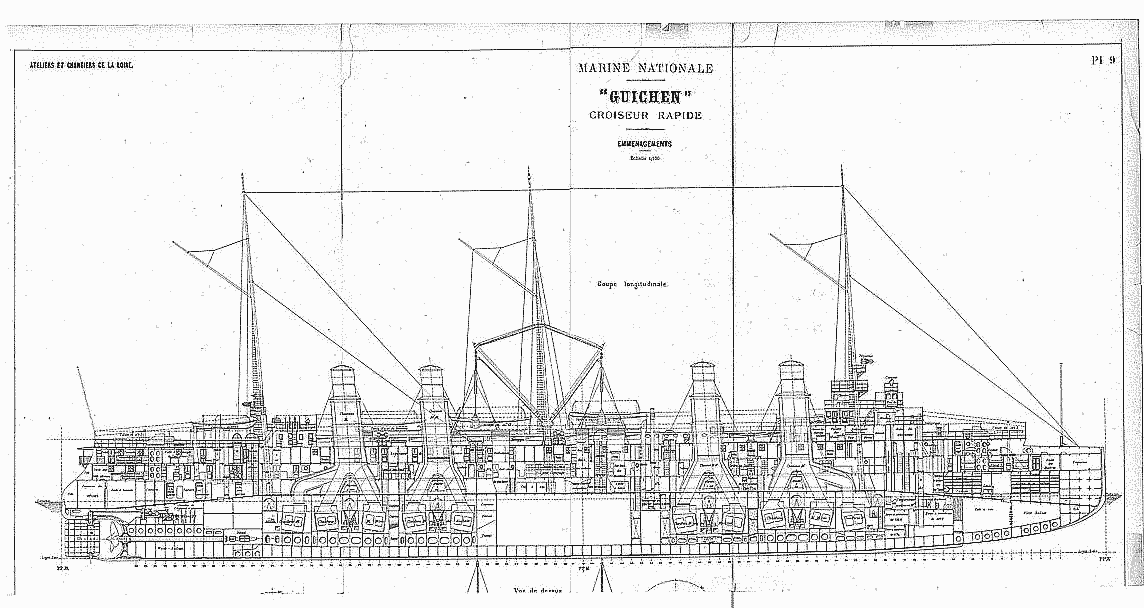 French Cruiser LAVOISIER as build 1897 – 23 Sheets Scale 1/200, Scale 1/100 and Scale 1/20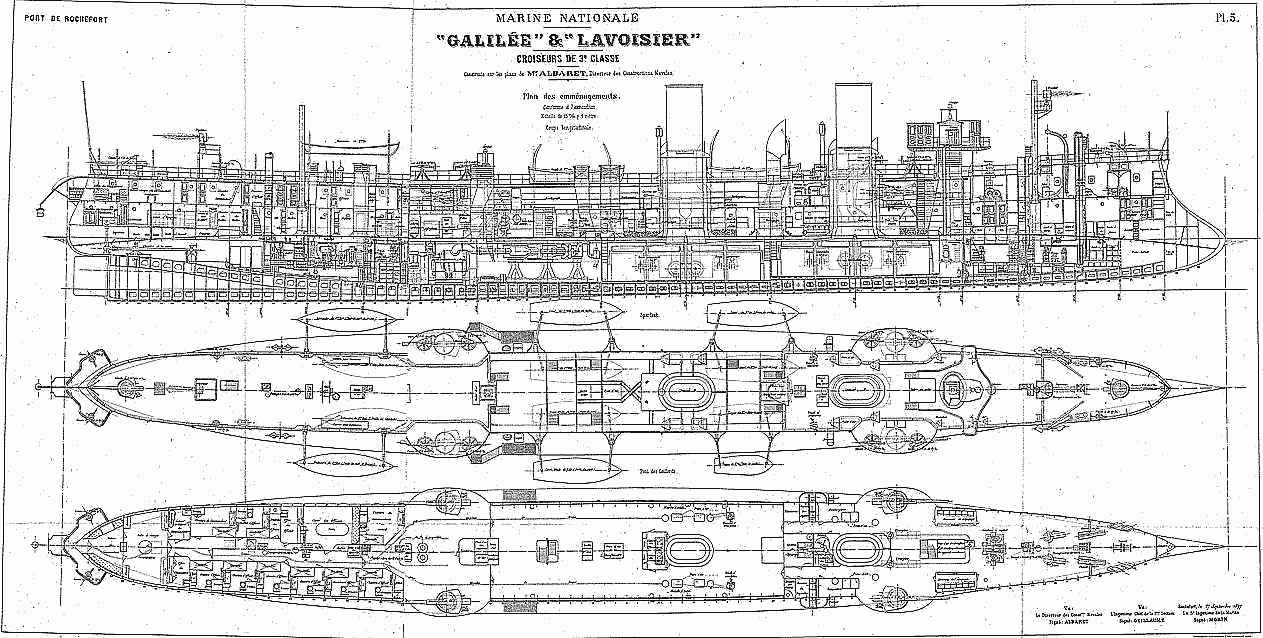 French Cruiser PROTET as build 1898 – 22 Sheets Scale 1/200, Scale 1/100 and Scale 1/20